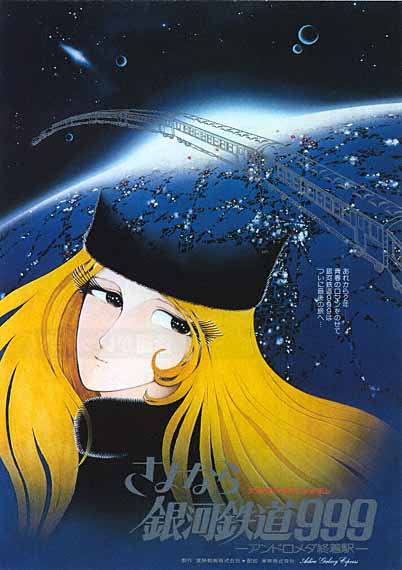 Any Leiji Matsumoto fans among us? Fellow bloggers or commenters? I have never read his stuff but want to start. Where should I begin? Please tell me what you like of his!
Actually, scratch that, I have read the newer series of Galaxy Express 999, which I really didn't like so much, mainly because I could tell I had missed out on a lot. It takes place after the original series, which I didn't realize existed when I bought it. Maybe I should start there, but if you have something you're enthusastic about I'd love to hear it.
He's the guy who animated the Daft Punk videos!
http://lambiek.net/artists/m/matsumoto_leji.htm